..Germany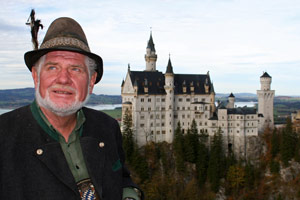 I have been living in Germany since July 2005 and worked as a marketing manager in a company called equinux until June 2006. After that I mostly worked on the renovation of our 500 year old house in Landsberg am Lech.

In June 2006, I decided to start working as a full-time photographer, bought myself a DSLR (digital single reflex) camera, and started shooting as much as possible.

I have started to work with models, meaning finding anyone who might look interesting and ask them to model for me. I also try to attend certain events which might seem interesting.

In July, I went to the Olympia Stadion where the world cup football match between Germany and Argentina was being broadcast on huge TV screens.

In September, I was invited to La Cambiale di Matrimonio, a Georgian opera production from Rossini in Berlin's Kunstbrauerei.
My lastest work was for a German production, called Leonida. A critique about Europe and its institutions.

You can see other photos from other events and people in the right navigation bar.